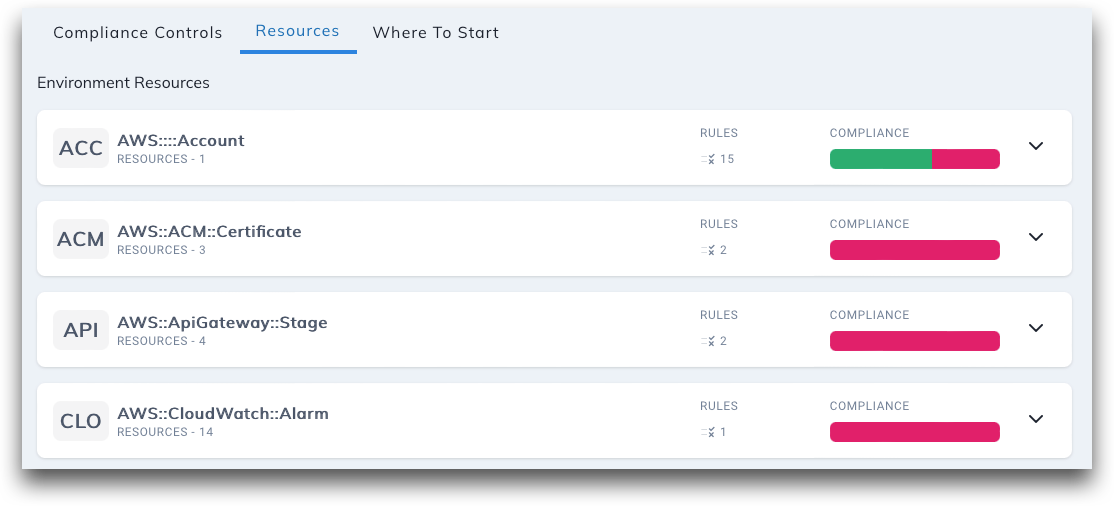 How do I best prepare for my FedRAMP audit?
The latest version of FedRAMP Moderate requires 323 controls to be in place while FedRAMP High requires 410. The status of those controls must be validated in 46 reports spanning over a thousand pages of documentation. This is a daunting task for any organization. ​
​
Anitian's FedRAMP Comprehensive solution combines the specialized Compliance Automation Platform with expert advice to simplify, automate, and guide you through this intense process, getting you audit ready in half the time and at half the cost of standard methods.
THE ANITIAN APPROACH
Expert Guidance + Advanced Technology throughout the FedRAMP Phases


Compliant by design
Pre-engineered Security Platform
FedRAMP-approved applications require a separate, dedicated, GovCloud infrastructure with an extensive set of FedRAMP-approved security controls.  Traditionally this has meant reevaluating your existing security stack, then selecting, purchasing, deploying and integrating a whole new set of tools. ​
​
Anitian has done this work for you, providing a pre-selected, integrated set of over 20 cloud-centric modules that are FedRAMP compliant.  This includes applications for SIEM, vulnerability management, endpoint security, encryption, configuration management, certificate authority, webapp scanning, and much more.  ​
​
The Anitian security platform integrates quickly with your application environment, immediately adding FedRAMP-compliant security controls to your custom application.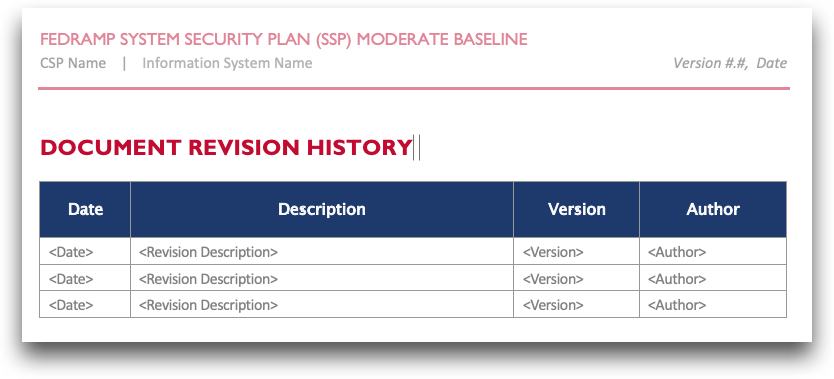 Boost Productivity
Automated Document Generation
​A huge component of FedRAMP compliance is creating the documentation describing your standard processes and plans, reporting on the status of your controls, and tracking your remediation activities.  The System Security Plan alone takes 700 pages, and there are 46 required reports in all.​
​
Working with your compliance team, Anitian professionals provide full-service creation and development of these required FedRAMP documents. They rely heavily on standard templates and automated processes to translate your specific inputs into standard reports in the required FedRAMP formats, saving hundreds of hours of manual work.​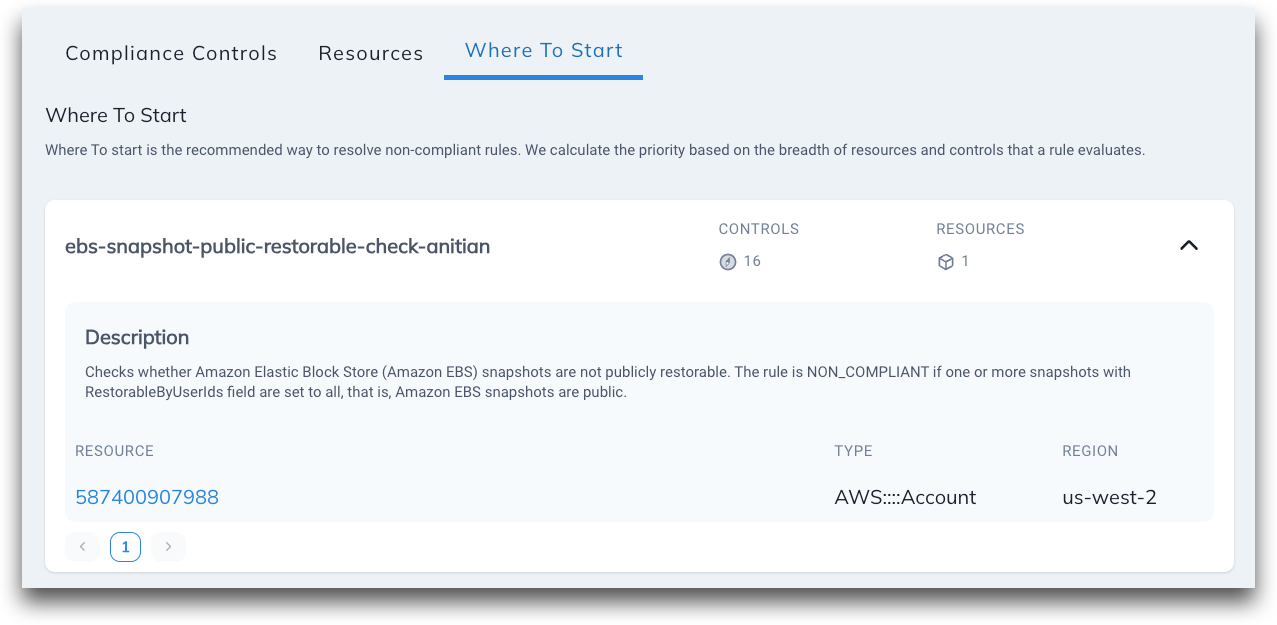 right the first time
Expert Guidance
​The FedRAMP requirements extend well beyond security modules and standard documentation. You need to assess your own custom applications, development processes, configuration management, task management, external systems security, and even physical processes and safeguards. ​
​
Anitian engineers have been there before, having been involved with 46 successful company ATO's, (15% of all current FedRAMP authorized companies). They know what works and what doesn't.  Their objective is not only to get you ready for the audit as quickly as possible, but to do so in a way that sets you up for success through the authorization phase itself.​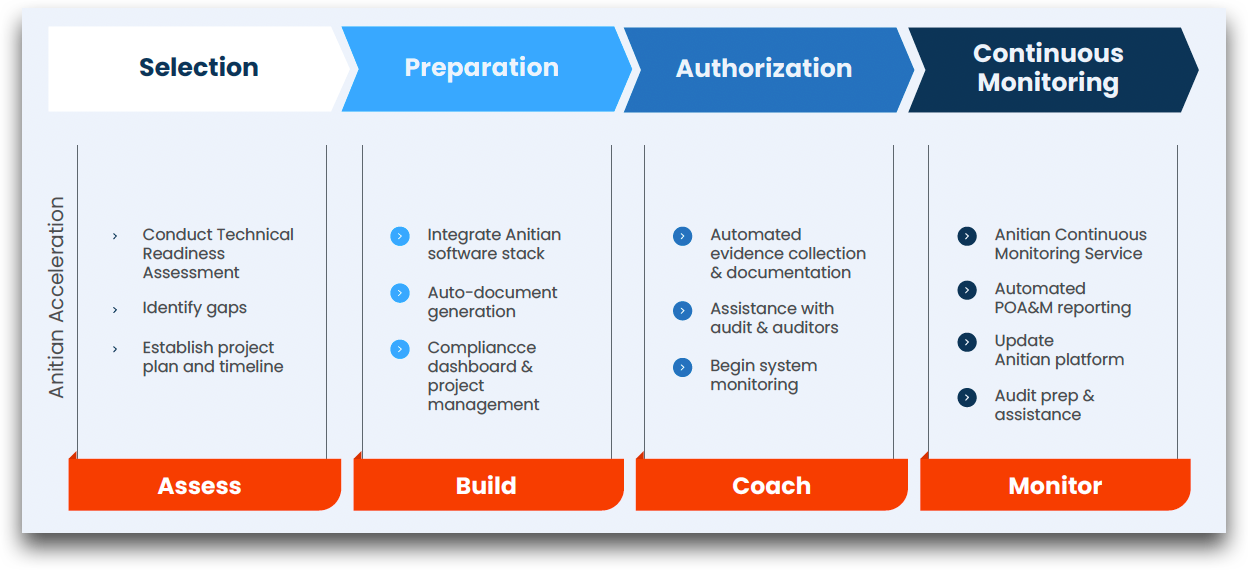 Track your progress
Streamlined Project Management
The FedRAMP process can be long and complex with many inter-dependencies. Another way Anitian keeps you on track is providing direction and visibility, identifying critical paths, anticipating gaps, and avoiding costly dead-ends. ​
​
A key tool for both tracking progress and communicating status is Anitian's Compliance Insights dashboard. Compliance Insights provides ongoing programmatic insight into your organization's current state of compliance, control-by-control, in a way that's visible to all stakeholders, both business and technical. Deployed during the initial assessment, Compliance Insights gains value as your control coverage ratchets up, giving you high-level visibility and project tracking across this complex, cross-functional project.
ANITIAN IS YOUR FEDRAMP EXPERT
Explore More Resources: