Leadership Team
Delivering one of the first cloud security and compliance automation platforms of its kind not only takes ground-breaking technology, it takes proven leadership and security DNA. Anitian's executive team is driving our vision, growth, and innovation to help our customers seize new markets and revenue faster.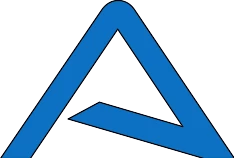 Meet the Anitian Leadership Team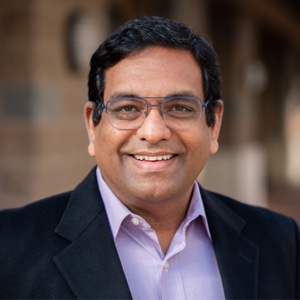 Rakesh Narasimhan
President & Chief Executive Officer
As Chief Executive Officer, Rakesh has over 25 years of experience as a global executive with a demonstrated track record of value creation through technology innovation, revenue growth, customer experience, and operational excellence. He is recognized for his success in helping high-growth technology and Software-as-a-Service companies scale globally and innovate, most recently as President and Chief Operating Officer at SpaceFlight Industries, a global disrupter in the Space Industry delivering value in software and rocket launches to the Small Satellite industry. He previously served as Group Vice President of the $1.8B Enterprise business, Citrix, and prior to that, served as the General Manager for Azure Data, Security and Storage infrastructure businesses at Microsoft Corporation. At Anitian, Rakesh will support the company's continued leadership and growth in security and compliance solutions for today's diverse technology environments.
Julie Crawford
Chief Financial Officer & Chief Operating Officer
Julie has been in both financial and operational leadership roles for high tech software companies over the past 20+ years and has significant experience in scaling teams and operations within companies including Puppet, Zapproved, Mirador Financial (acquired by CUNA Mutual), and Circle Media Labs. She has strong strategic and operational leadership across all areas of the business with a focus on Finance, Accounting, Business Operations, HR, and Administration.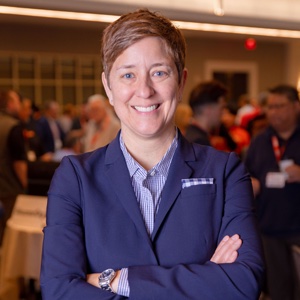 Maria Crawford
Chief Marketing Officer
A seasoned executive with over 20 years of cybersecurity industry experience, Maria has a proven track record for creating growth and building high performing teams. She has created successful, high growth go-to-market strategies and leveraged customer input to build better sales, marketing, and product experiences leading to increased revenue. Prior to Anitian, Crawford spent 15 years at Tripwire, a leading provider of foundational cybersecurity controls, where she led various functions including marketing, sales development, digital transformation, and customer experience.
Katherine Burgess
Director of Customer Success
Kat has been with Anitian since 2014. After a 15 year career in Human Resources, she made the jump over to Sales after joining Anitian and was part of Anitian's pivot from Professional Services to our Platform offering. Today Kat focuses her time on bolstering relationships with our customers and providing direct customer feedback to help strengthen Anitian's service and product offerings.
Let's get started
Ready to slash your time-to-compliance, cost, and risk by 50-80%?