INTRODUCING
SecureCloud's pre-engineered environment is the next evolution service for bringing your applications to the cloud and market faster, with stronger security and controls right out of the box.

Get to market 80% faster.
Do it for 50% of the cost.
Slash your costs, enter new markets, and enable your business and DevOps teams through the power of Anitian's Compliance Automation Platform and SecureCloud service.

Accelerate business growth with automated, worry-free cloud security and compliance
Anitian's automated and pre-built Compliance Automation Platform wraps around an application in minutes to make existing or new cloud applications secure on day 1.

Achieve worry-free cloud security and compliance right out of the box with Anitian.
Gartner 2020 Market Guide:
Compliance Automation Tools in DevOps
Read the guide today to learn about compliance
automation tools in DevOps.
Accelerate business growth with Anitian
Enter new markets, capture new business, and generate new
revenue 80% faster.
Anitian Security on Cloud Podcast
Where the cloud meets security — a podcast dedicated to helping businesses migrate their applications to the cloud securely and with the least amount of pain.
Accelerate your time-to-market with Anitian
The fastest path to cloud security and compliance
Fastest time-to-market
Eliminate 12-18 month consulting engagements so that you can get your app to market faster while eliminating the cost of delay.
Half the cost
Leverage the industry's only pre-built, cloud-delivered security and compliance platform to reduce costs by up to 50%.
Audit-ready in days
Anitian will make your cloud-based application secure and audit-ready in as few as 60 days.*
Pre-built platform
A complete stack of integrated cloud security technologies, automated compliance tools, DevOps integration, and reports.
Short path to revenue
Get your cloud apps to market in weeks – not months or years – and generate revenue faster to increase competitive advantage.
Secure by default
Anitian's pre-engineered platform wraps a complete set of security technologies around your cloud application in hours.
Rapid compliance
Make your cloud-based applications compliant with FedRAMP, PCI, ISO/GDPR, CJIS, CMMC, and HIPAA in a few weeks.
Stay ahead
Stay secure and compliant after your initial certification, through Anitian's 24×7 SecOps and continuous monitoring.
Typical time to deploy versus Anitian
Why delay your release for 12-18 months, and tie up a team of 10 people, at a cost of $2+ million?
Consulting Services Approach.
Delayed revenue, higher costs, lost competitive advantage.
4-6 Months
Design and deploy a cloud security environment
8-12 Months
Configuration, customize, and document the environment for compliance
Staff Required
Typically 10 full-time employees or contractors for 12-18 months
The Anitian Way.
Slash time-to-compliance, cost, and risk by 50%-80%.
1 Day
Cloud Security Environment.
Stand up application on platform, verify security controls
59 Days
Configuration and Compliance.
Configure and document compliance with libraries, templates, and automated tools
Staff Required
Only 3 full-time employees for 60 days

With Anitian

,

your time to deploy is reduced by 80%, slashing costs by 50%. Audit-ready to FedRAMP Moderate and more in just 60 days.*
*Certain SLA assumptions and conditions apply.
The Anitian Compliance Automation Platform wraps applications with cloud security controls, automates configuration and compliance processes, and helps keep applications secure and compliant over time.
SECURE:
Cloud security deployed day 1
Aligned with the most complex security and compliance requirements.
Integrated and tested on the cloud platform.
Leverages native security tools from the platform provider.
COMPLIANT:
Audit-ready in as few as 60 days
Customized for FedRAMP, PCI, CMMC, GDPR, ISO, and more.
Up to 421+ controls (FedRAMP high-level systems).
Powerful "enter once, populate everywhere" documentation automation.
CONFIDENT:
SecOps to stay secure
Continuously test and certify application compliance.
Generate mandated monthly
reports.
Support and empower your security teams.
See how organizations like yours have achieved success with Anitian
Read our customer stories
Achieved FedRAMP ATO in under 4 months
Became CJIS compliant & market-ready 80% faster
Selected Anitian to support a global SOC on AWS
We integrate with the technologies you trust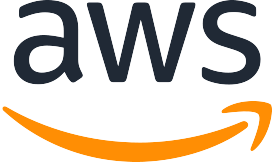 We are an authorized
Amazon advanced
technology partner
Learn more about our pre-engineered
Compliance Automation Platform
Expand your knowledge of cloud security, compliance, and industry trends with in-depth white papers.
See how companies are using Anitian's Compliance Automation Platform to get their cloud applications secure and compliant.
Learn how to Anitian can help your organization start secure, get compliant, and stay ahead.
See for yourself how Anitian delivers the fastest path to cloud security and compliance. Learn more →
Be on your way to FedRAMP audit-readiness in as little as 60 days. Learn more →
Let's get started
Ready to slash your time-to-compliance, cost, and risk by 50-80%?