Your fastest path to ISO 27001 compliance automation
Take a "Ready Once, Audit Many" approach to ISO 27001 compliance
Show your global customers data security is a top priority for your organization. Anitian helps you streamline your ISO 27001 compliance certification efforts by quickly deploying and configuring a fully compliant cloud infrastructure environment in hours on multiple clouds. Leverage compliance initiatives and get ISO 27001 audit-ready at a fraction of the time and cost of traditional approaches.
AUTOMATE ISO 27001 COMPLIANCE
Accelerate your global business and get ISO 27001 audit-ready in days, not years
Anitian's automated and pre-configured platform dramatically accelerates your time-to-market and time-to-compliance for ISO 27001.
Pre-built platform
Start secure with a complete stack of pre-configured cloud security technologies, automated compliance tools, DevOps integration, reports, and more.
Fastest time-to-market
Get your applications to market on multiple clouds faster while eliminating the cost of delay.
Ready once, audit many
Drive cost and business efficiencies by making your SaaS offerings secure and compliant with multiple requirements by default.
Automated insights
Stay secure and compliant with automated security insights, artifact collection, and alerts all through a single pane of glass.
Secure configurations
Find and fix potential security gaps to maintain a continuously secure and compliant run-time posture and prevent configuration drift.
Audit-ready fast
Anitian gets your cloud-based application secure and audit-ready faster.
Audit specialists
Save time, money, and resources with Anitian's industry leading security and compliance assessment partners to increase your audit efficiencies.
Stay ahead
Stay secure and compliant after your initial certification with Anitian's 24×7 SecOps, continuous monitoring, and automated POAM reports.
How we work with you
Jumpstart your journey with the fastest, easiest, and most reliable path to compliance. Our team works with you every step of the way to onboard your applications, fill out policy documents, and get you audit-ready fast. SecureCloud for Compliance Automation contains everything you need right out of the gate: controls, licenses, documents, automation scripts, and more.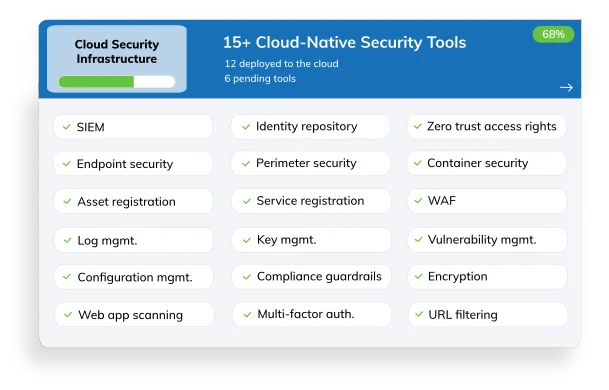 Cloud environment deployed in 1 day
SecureCloud's pre-built and automated infrastructure environment deploys 15+ best-of-breed, standardized, pre-configured, and cloud-native security tools around your application in a single day.
Onboard and integrate your app
The DevOps Stack provides fast and easy onboarding of your application into the Anitian environment through lightweight automation scripts. Your developers will simply install agents inside your application as a first step in the CI/CD pipeline.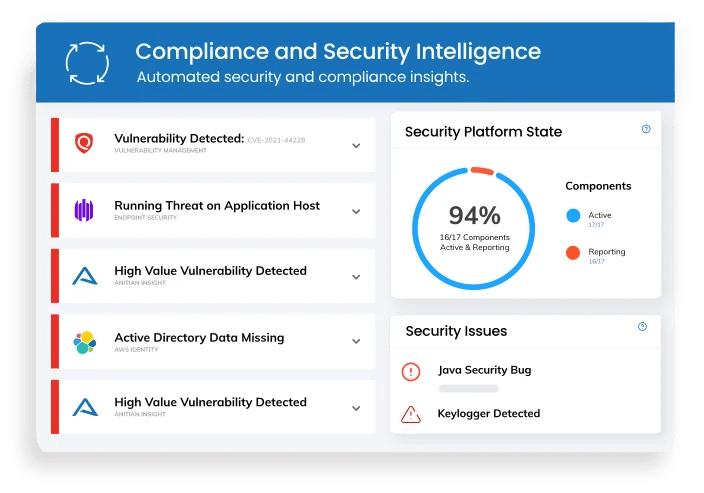 Automated insights and evidence collection
Anitian integrates with your environment to automate evidence collection while providing automated security and compliance insights. This includes gaps, misconfigurations, threats, risk severity, and compliance state with single pane of glass visibility.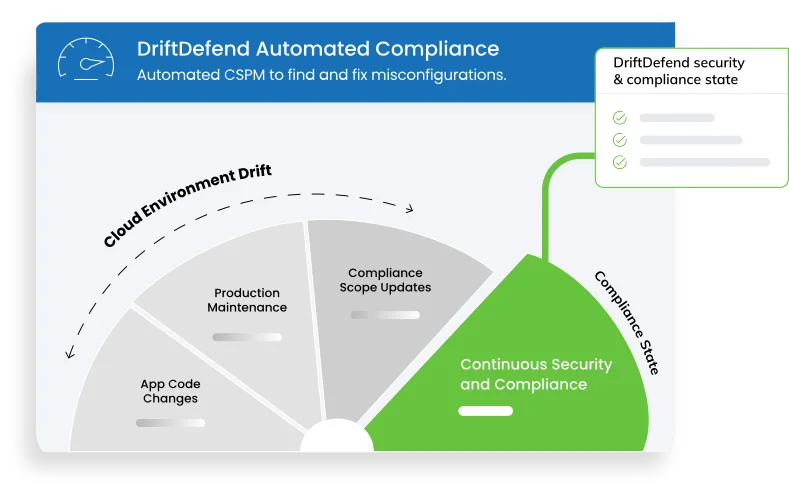 Continuous security and compliance
SecureCloud's DriftDefend™ technology provides automated cloud security posture management (CSPM) to identify compliance drift and maintain a continuously secure and compliant cloud environment in run-time.
Optional 24×7 SecOps and continuous monitoring
Anitian's 24×7 Security Operations is an optional service that seamlessly integrates with SecureCloud for Compliance Automation. This provides security monitoring, threat hunting, endpoint detection and response, automated POAM reporting, audit support, and much more.
Available and certified on: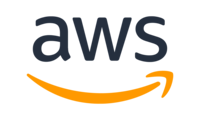 Anitian is an AWS Advanced Technology Partner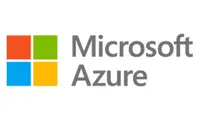 Anitian is an Azure Advanced Specialization Partner
ASSURE GLOBAL CUSTOMERS YOU'RE SECURE AND COMPLIANT
Pre-built solution gets you up and running in hours
Anitian SecureCloud for Compliance Automation delivers the fastest path to security and SOC 2 compliance in the cloud.

Accelerate your ISO 27001 journey with the fastest path to cloud security and ISO 27001 compliance for cloud apps.