The
Real Facts

About Consulting Services vs. Anitian Compliance Automation

Uncover the myths behind the claims.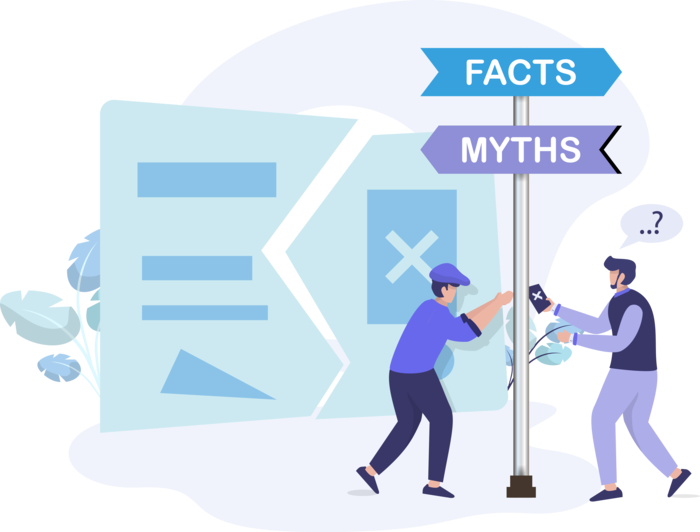 Cloud software vendors looking to get FedRAMP certified may be considering traditional, consulting service-based approaches. Think again. Some consulting services providers claim to offer compliance automation technology and platforms. Here are the real facts.

The FedRAMP Journey with Anitian
FACT: Claiming "automation" is easy. Delivering it is hard.
Anitian's pre-engineered SecureCloud for Compliance Automation weaves thousands of automations together to build, configure, and secure an entire FedRAMP cloud environment. Scripts on a consultant's laptop are simply not a pre-engineered, automated platform.
Anitian's approach to FedRAMP is all about speed.
Anitian's SecureCoud for Compliance Automation is a comprehensive cloud security product. Managed, maintained, and optimized to deliver security and compliance with the speed, consistency, and scale that only a cloud platform can deliver.
The deployment of your security environment is complete.

Why you're ahead: Our pre-engineered platform deploys a complete FedRAMP security environment – including over 15+ different security tools – in one day.
Meanwhile, your consulting firm hasn't scheduled your first call.

Why you're behind: Consulting firms who claim "automation" are, at best, automating a minor portion of the initial deployment. Beware of a "bring your own tool" approach to FedRAMP, which defeats the purpose of pre-built compliance automation.
App deployment and automated security tool configuration is in progress.


Why you're ahead: Anitian's standardized platform is already automating the integration of 15+ different security tools – including SIEM, WAF, endpoint security, encryption, container security, and ZTNA – all pre-configured to FedRAMP controls.
With no automation provided here, you still have months of manual work to go.

Why you're behind: Configuring all security tools to the 325+ FedRAMP controls represents about 70% of the audit-ready timeline. Consulting firms don't automate this, resulting in lots of billable hours and more work for your DevOps teams.
Security tool configuration and integration are complete!

Why you're ahead: Anitian has deployed and assessed your application, and fully integrated the application into the 325+ FedRAMP security controls.
Your consulting firm still has a 12-14 month manual endeavor ahead.

Why you're behind: It can take 80+ hours to manually configure each security tool to your SIEM. Manually configuring the SIEM alone can take up to a year of consulting time. That doesn't include all the other security tools you need to configure. FACT: Consulting firms don't automate FedRAMP documentation work.
Completing your FedRAMP documentation and System Security Plan (SSP) is time consuming, so it's a perfect way for consulting firms to rack up plenty of billable hours.
Anitian's SecureCloud for Compliance Automation comes with pre-filled FedRAMP templates – right out-of-the-box.
This means you'll be almost 40% done on day 1. Our Anitian Vision documentation automation portal provides a faster, more efficient way to gather, record, and generate complex compliance documentation — including the FedRAMP System Security Plan.
FedRAMP documentation is well underway.

Why you're ahead: Anitian's DocStack automates FedRAMP documentation, reducing all efforts to document readiness against the 325+ FedRAMP Moderate or 421+ FedRAMP High controls. This includes pre-filled templates, automated document generation, System Security Plan, and a central artifact repository to eliminate guesswork.
Months of manual documentation, spreadsheets, plans, and uncertainty are still ahead of you…

Why you're behind: Without automation, documenting readiness against the hundreds of FedRAMP controls is a manual process for consulting services firms. FACT: Consulting firms do not standardize and automate application onboarding.
As a result, everything is a time consuming, custom, and manual effort that places the burden of integration on your development teams.
Anitian's application onboarding standardizes and automates the onboarding process.
Anitian's DevOps Stack automates app onboarding with pre-configured reference architectures, hardened images, and code libraries, And, we integrate our infrastructure-as-code into your CI/CD pipeline.
Application onboarding and CI/CD integration are nearly complete!

Why you're ahead: Anitian leverages an entire library of automation code to rapidly deploy your application with all the proper FedRAMP security configurations – while using your existing CI/CD pipelines.
Consulting firms do not automate DevOps and app onboarding. More manual work. More billable hours.

Why you're behind: Deploying, tuning, and onboarding applications while integrating into your CI/CD pipeline? Consulting firms don't automate this.
Security tool configuration and integration are complete!
Why you're ready: Security environment deployment, security tool configuration, FedRAMP documentation, System Security Plan, and DevOps onboarding are all complete.
Unfortunately, you're still going to need at least 12-16 months of work to get FedRAMP audit-ready.

Why you're behind: Your consulting services firm has barely begun your FedRAMP journey. You still have a lot of work to do. More time. More cost. More delays.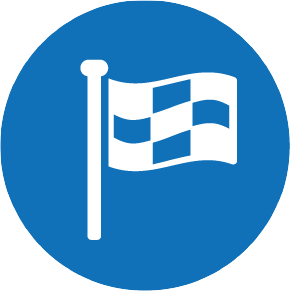 AUDIT-READY UP TO 80% FASTER
Your application is ready for your FedRAMP 3PAO audit. You're now well on your way to your Authority to Operate (ATO).
WANT TO SEE MORE REAL FACTS?
Click the button below to learn even more facts you need to know.
CLICK TO SEE MORE
Use Anitian to drive your business forward.
Anitian makes security and compliance easy. Schedule a live demo to learn how you can get FedRAMP audit-ready in up to 80% less time and at 50% of the cost.