PCI Compliance Security and Automation
Get to market and generate new revenue faster with Anitian PCI compliance automation.
FASTER TIME-TO-COMPLIANCE. FASTER TIME-TO-MARKET.
The fastest path to security and PCI compliance
Creating a secure, PCI-compliant environment on cloud platforms can be a serious challenge even for enterprises that have achieved PCI compliance in their data centers. It's even harder for those that are new to PCI. After mastering the PCI requirements, organizations must understand what security and management tools are available from AWS and Azure, how far those go toward meeting the requirements, and what third-party security solutions are needed to fill the gaps.
Get PCI DSS Compliant
Anitian's PCI DSS cloud solution is delivered as four, pre-built stacks to help you dramatically accelerate your PCI certification.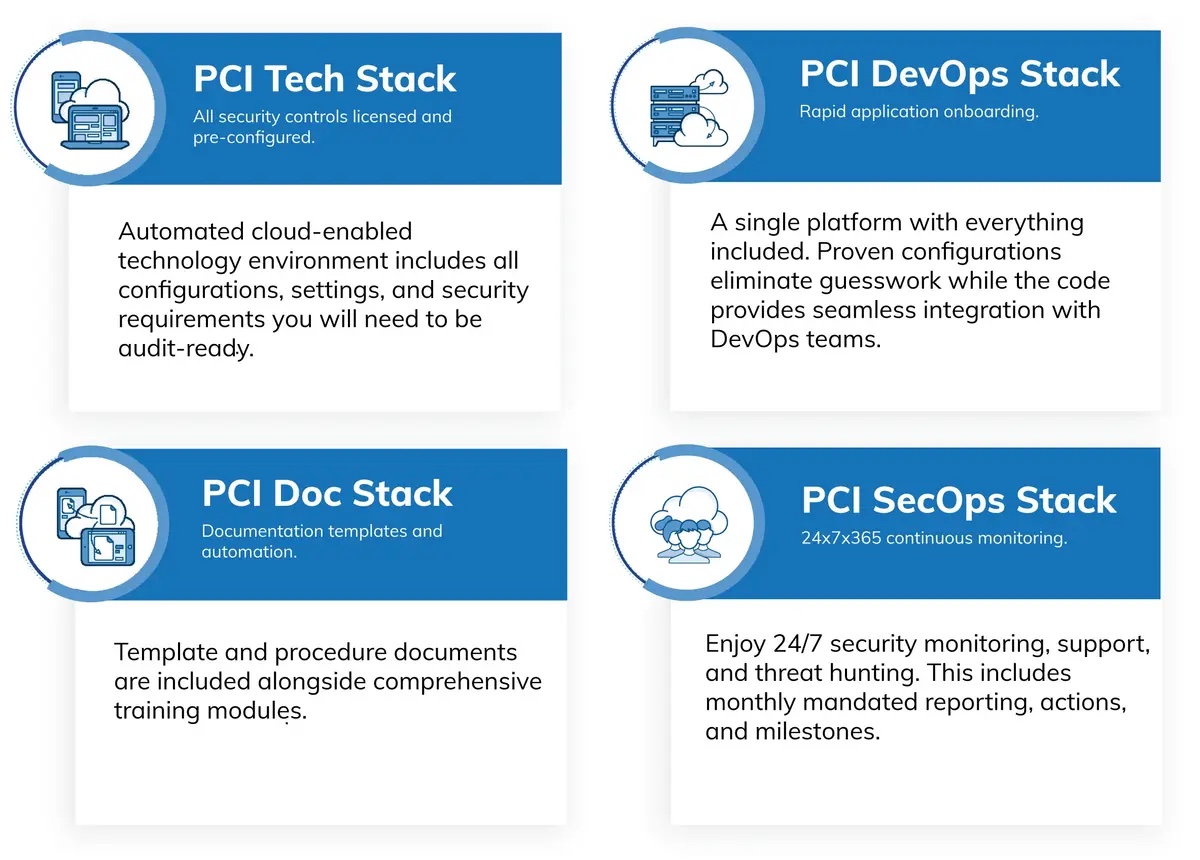 Click image to enlarge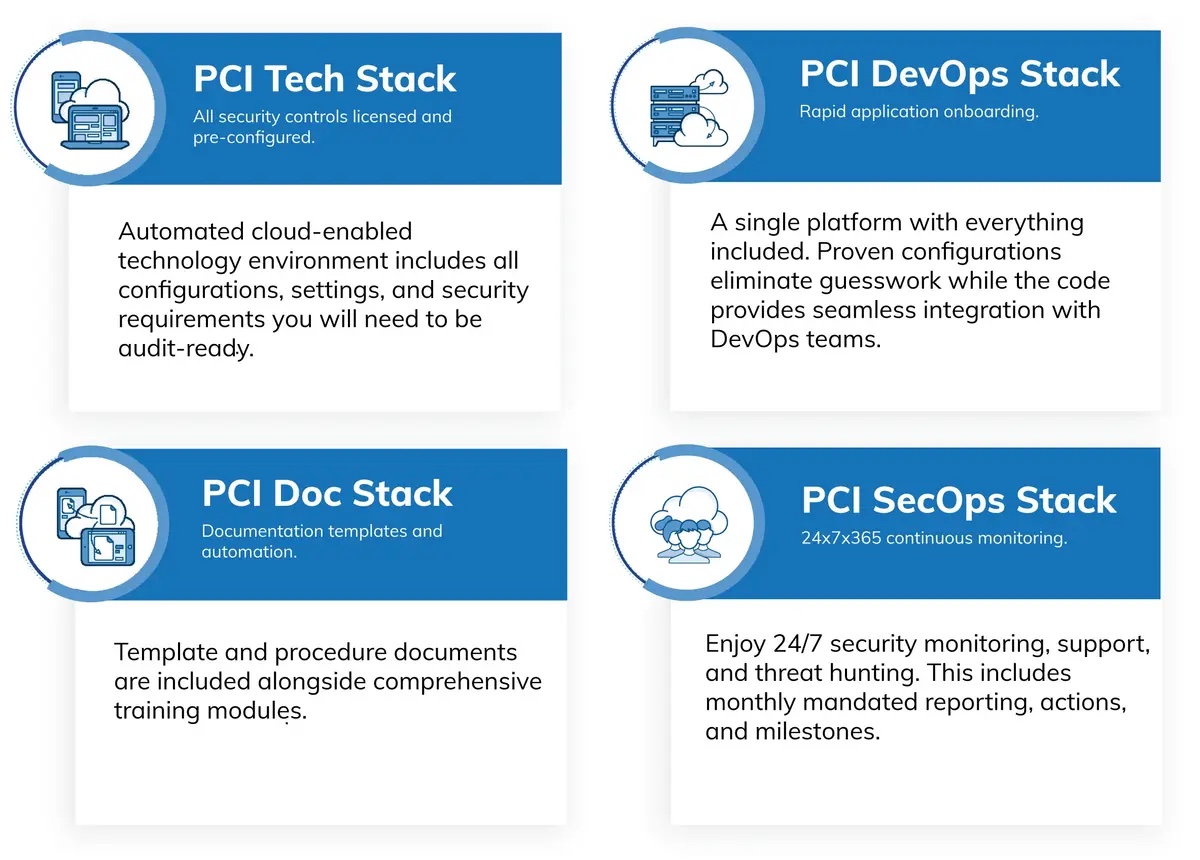 PRE-ENGINEERED PLATFORM
Accelerate your time-to-revenue. Slash cost and risk by 50%-80%.
Unify your PCI journey with the fastest, easiest, and most reliable path to compliance. Our team works with you every step of the way to onboard your applications, fill out policy documents, and get you PCI audit-ready. SecureCloud for Compliance Automation contains everything you need right out of the gate: controls, licenses, documents, automation scripts, and more.
PRE-ENGINEERED PLATFORM
PCI Compliance Security delivered as automated code. Up and running in hours.
SecureCloud for Compliance Automation is up and running in your cloud account on day 1, wrapping a complete set of critical security technologies around your application in just hours. Now, you can save months of guesswork, reduce the risk of delayed projects, and allocate valuable resources towards getting to market fast.
Use Anitian to drive your business forward
Anitian makes security and compliance easy. Schedule a live demo today to learn more.