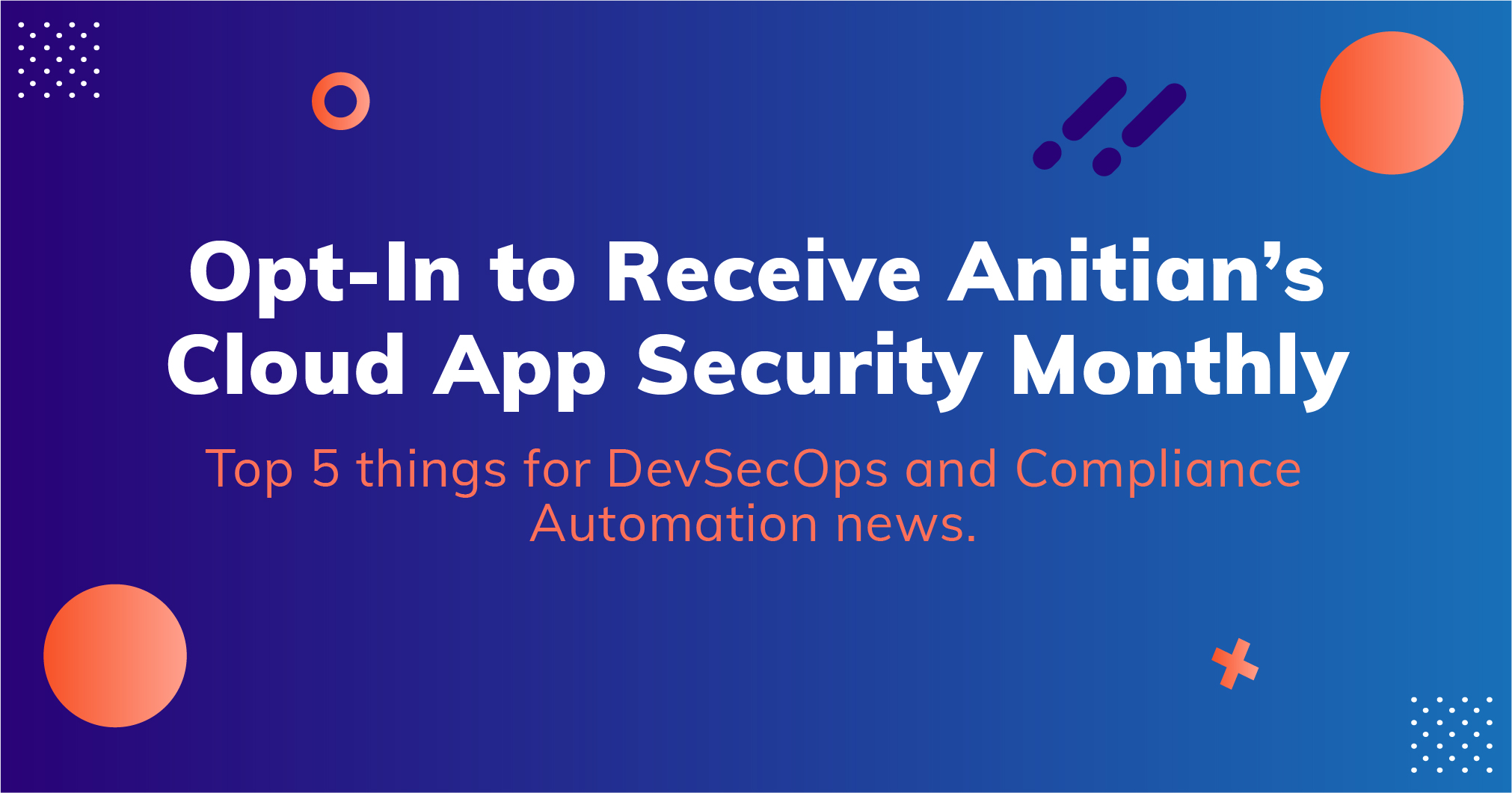 Sign up for Anitian's monthly newsletter to receive:
The latest trends in the world of cloud security and compliance automation.
First access to exclusive events and webinars that have attendance limits.
The latest cybersecurity research, such as "The Post-COVID Cloud Boom" report.

Anitian will never share or sell your information. Unsubscribe at any time.